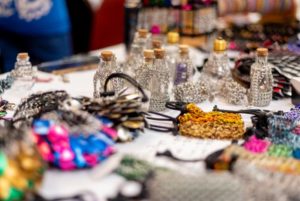 Artists' Alley is the iconic area of our convention where artists are able to showcase and sell the product of their creativity and talents! We're proud to have so many artists interested in Anime Fargo, and we've always received great feedback and praise from the artists we've hosted. 
Follow our social media accounts to be notified when we are accepting 2024 applications.
If you have any questions, please email artistsalley@animefargo.org!