The 2022 Anime Fargo's super exciting mega terrific guest line up deserves our thanks for a job well done. Stay tuned to our social media pages for 2023 guest announcements.
The Kamikaze Snowmen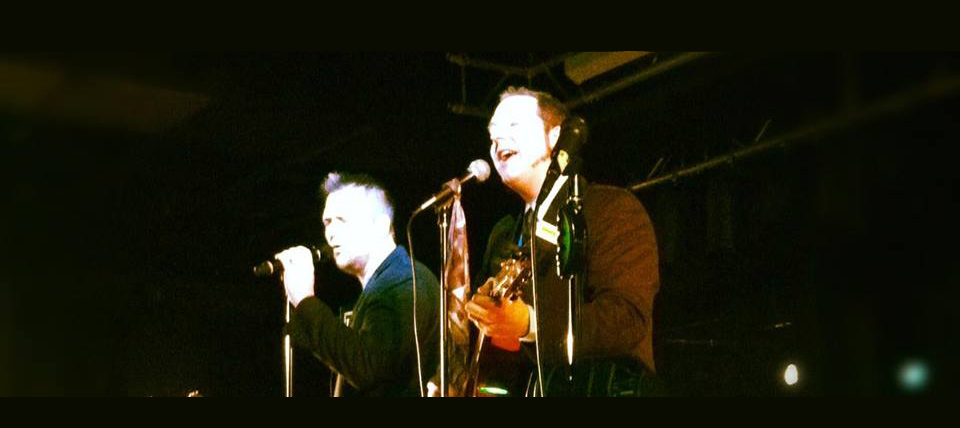 The Kamikaze Snowmen have been making "music" and misusing quotation marks since 1993. Since their humble beginnings with a keyboard demo track and the improvisational prowess of a seventh grader, they've widened their musical abilities to create a live show that incorporates an acoustic guitar and a snare drum, as well as the improvisational prowess of a seventh grader.
In addition to performing to attractive and confused audiences, The Kamikaze Snowmen have found a niche "hosting" trivia nights, costume contests, and numerous other events for local Conventions and other fine institutions.
Ranging from folk to funk, from satire to silliness, The Kamikaze Snowmen will make you learn how to believe again without you even realizing it. Their performances have been described as "neo-post-modern vaudeville performance art" by a guy they met by the dumpsters, but however you describe it, you're sure to have "fun" with The Kamikaze Snowmen!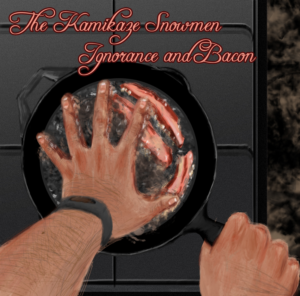 Click the Album cover for the latest Kamikaze Snowmen News.
Madeleine Morris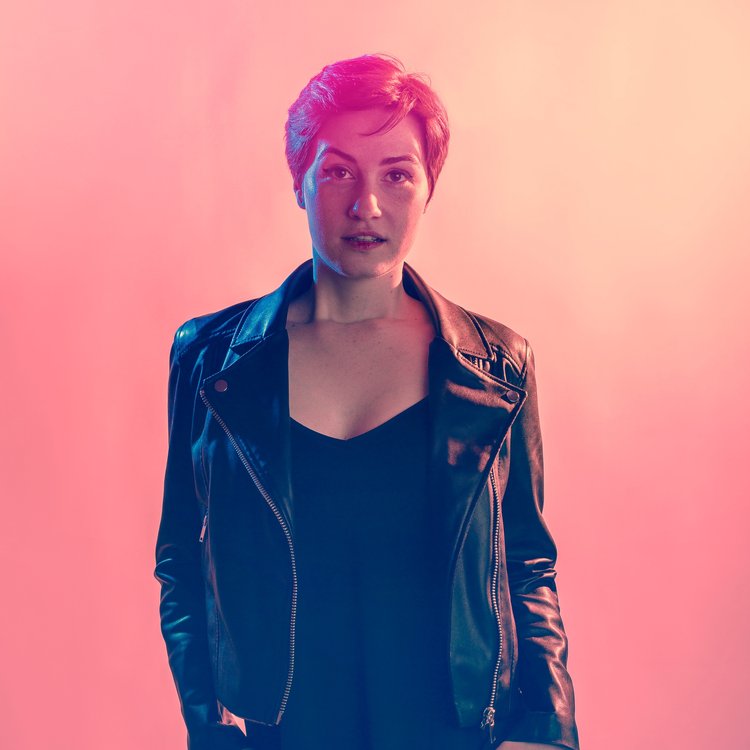 Madeleine Morris was born March 29, 1992 in Austin, Texas. She began working both onstage and backstage in Dallas theatre in 2010. Her initial plan upon completing undergrad in 2013 was to jump between acting and stage management (with a little sound design and puppetry thrown in when available), but, in her own words, "stumbled" into a voiceover audition in 2015. This considerably altered the course of her career, and she has spent most of her time since working in anime and video games as an actor and an adaptive writer.
Kiba Walker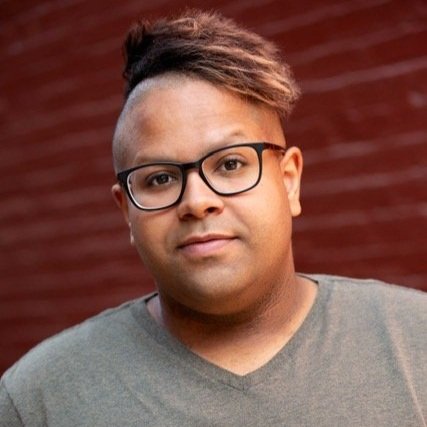 Kiba Walker is an actor, director, producer, drag performer, and singer based out of Dallas-Fort Worth, Texas. He is known for his work in anime, video games, television/film, and audio books. He works currently with Funimation Entertainment, Sentai Filmworks, Bang Zoom! Entertainment and various other studios. His most notable performance is as Tanihara Makio in HoriMiya and Scylla Io in Saint Seiya.
Paul St. Peter
Paul St. Peter, twice nominated for BTVA Awards, is a voice actor from Los Angeles, whose many anime and video game credits include KINGDOM HEARTS (Xemnas), NARUTO (Nine Tail Fox), ONE PUNCH MAN (Beast King), DIGIMON (Wormmon, Leomon), ROBOTECH (Zor Prime), BLEACH (Yammy Riyalgo), WORLD OF WARCRAFT (Boden The Imposing), DYNASTY WARRIORS I-IV (Yuan Shao), DIGIMON: THE MOVIE (Kokomon), ZETMAN (Sugito), MAJIN (Majin), TESTIMONY OF THE NEW SHE DEVIL (Valga), BERSERK (Grunbeld), MIRACULOUS LADYBUG (Master Fu), GODZILLA III (Takeshi), LUPIN Pt.5 (Mamo), and RESIDENT EVIL 5 (Swahili Zombie). Paul does comical voices too, from WORMMON (Digimon Warriors) to PUNCH (Cowboy Bebop).
Among his other game, anime, and feature anime credits are GURREN LAGAAN (Jorgun), THE COUNT OF MONTE CRISTO, (Mondego), MONSTER (Dr. Reichwein), PAPRIKA (Konakawa), LUPIN III: THE SECRET OF MAMO (Mamo), DURARARA (Higa), X-COM (Dr. Heinrich), BATTLE B-DAMON (Armada), DIABLO III (Demented Spirit), and DEFIANCE (Burgess). Paul's voice can also be heard on such titles as MONSTER STRIKE (Death Panda), DRAKENGARD III (Michael The Dragon), JOJO'S BIZARRE ADVENTURES (Wamuu, Dire, Jack The Ripper), NARUTO 7: ULTIMATE NINJA STORM (Kurama), THE SEVEN DEADLY SINS (Armor Giant), AJIN (Hirasawa), HEARTHSTONE (Igneous Giant), KILLER (Colonel Derick) YS VIII: LACRIMOSA OF DANA (Sahad), ACE COMBAT 7 (various roles), GUNDAM: IRON BLOODED ORPHANS (McMurdo), DRAGON BALL SUPER (Sorbet), HUNTER HUNTER (Razor), LITTLE TIARAS (Oak), IRON 17 (Ionnias IX), MEGALO BOX (Burroughs), and SAINT SEIYA (Hakurei).
A versatile performer, Paul also sang for four seasons with the San Diego Opera Company, three years with the Civic Light Opera, and appeared in several productions at the Old Globe Theatre. In Los Angeles, Paul has acted at the Globe Playhouse, Richard Basehart Theatre, Palos Verde Shakespeare on The Meadow, performed with the Rogue Artists, and has "gone on the road" for eleven seasons with the Nevada Shakespeare Festival.
As an instructor, Paul has taught speech, accents, dialects, phonetics, vocal production, and Shakespeare at The American Academy of Dramatic Arts, California State University Los Angeles, San Diego State University, Los Angeles Broadcasting School, the Windward School, and is a speech and acting coach for Native Voices at the Autry, a Native American Theatre company, and for the Rogue Artists.
Paul's TV appearances include work on NCIS, LAST MAN STANDING, JESSIE, LEGIT (for FX), RINGER, TIM AND ERIC'S AWESOME SHOW, and the hilarious KEY AND PEELE (Comedy Central.)
AllieCat Cosplay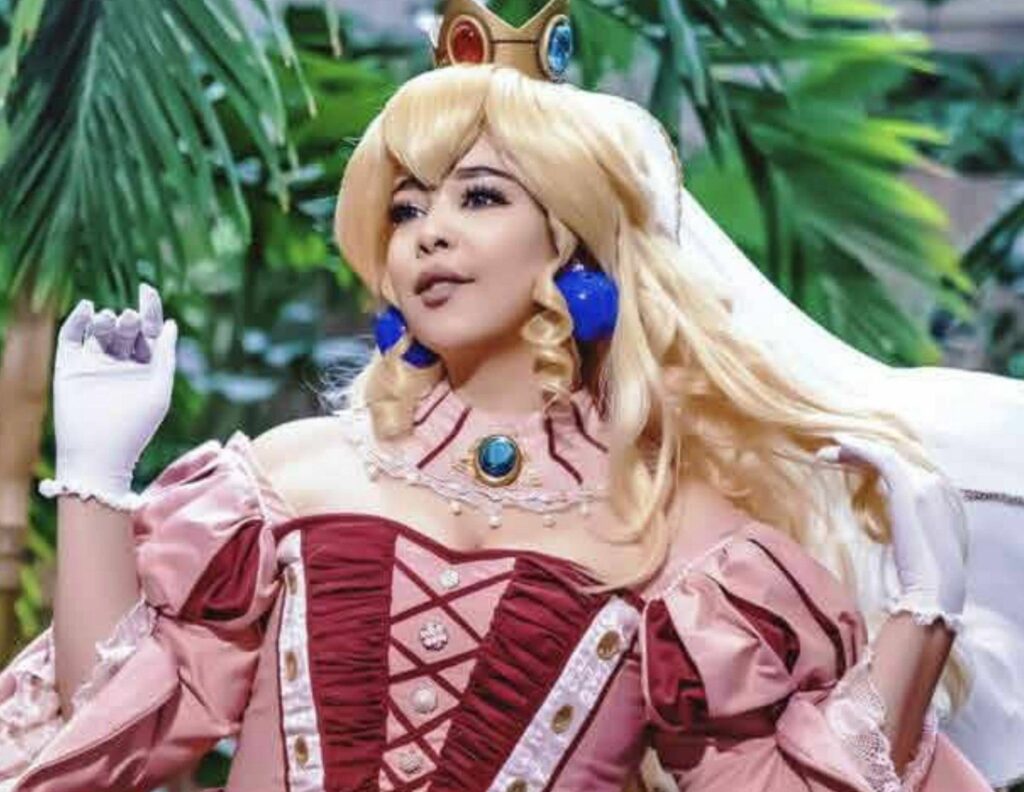 Allison of AllieCat Cosplay is a Georgia based Cosplayer who started her journey in 2010, creating over 60 Cosplay costumes, and earning Best in Show awards in several competitions for craftsmanship. She is best known for her wig styling, armor builds, passion for makeup, love for Graphic Design and adorning animal ears whenever possible. AllieCat uses cosplay to promote general positivity for the cosplay community and POC/Plus Size representation. She is currently working in the Film & Television industry with projects from Marvel and Capcom under her belt.