It's no secret that cosplaying is a core part of a great convention that brings everyone together, so of course we at Anime Fargo are more than happy to host a cosplay contest whether you would like to compete on stage showcasing your craftsmanship, perform a skit, or cheer from the crowd watching as contestants bring their favorite characters to life!
Watch our social media for our contest 2024 application.
Meet our 2023 guest cosplay judges:
Ashley and Lucas of Sartorial Jutsu Studio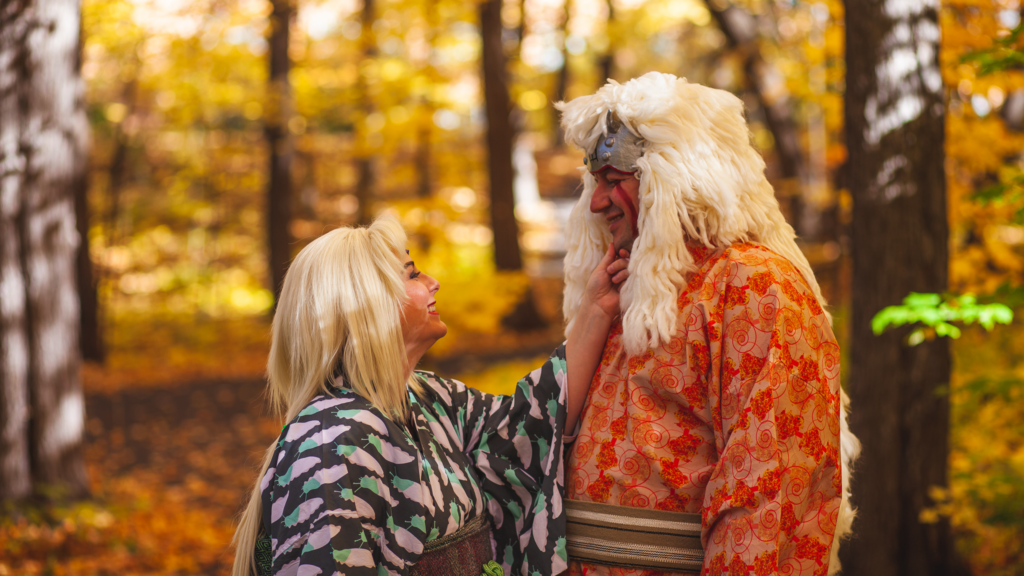 Ashley and Lucas of Sartorial Jutsu Studios are a married cosplay duo from Minneapolis. Ashley is most known for her award winning custom textiles and teaching workshops at con. Her sewing and fiber studio focuses on textile fabrication, dyeing, natural plant dyes, weaving, hand spinning thread and yarn, and costuming. Lucas is the brain behind Trivia Jutsu and has taken over 3d printing and prop work for SJS. Ashley has recently merged her day job and cosplay life with the creation of Sartorial Physical Therapy & Wellness LLC, which caters to artists, crafters, and fellow nerds. Lucas and Ashley both enjoy teaching, and are happy to be here to share knowledge on ergonomics, self care, safe binding, and similar health and wellness topics that are relevant to this community. On the con floor they are most commonly found cosplaying some variation of Jiraiya and Tsunade from Naruto, so make sure to say hi when you spot them!
Winterose.cosplay
Hi guys my name is Krystal I'm an Award Wining cosplayer from Puerto Rico. I've been cosplaying for 12 years now. I'm known for my weathered armors and visual effects with cosplays. I enjoy creating intricate and challenging pieces with moving details, LED's and gravity defying accessories. I'm mostly known for my Nier automata "Simone" and Audrey 2 cosplays. I'm a self-taught crafter and seamstress, but when I'm not battling my empty bobbin, I'm volunteering at my local animal shelter or spend time with my daughter crafting and playing video games.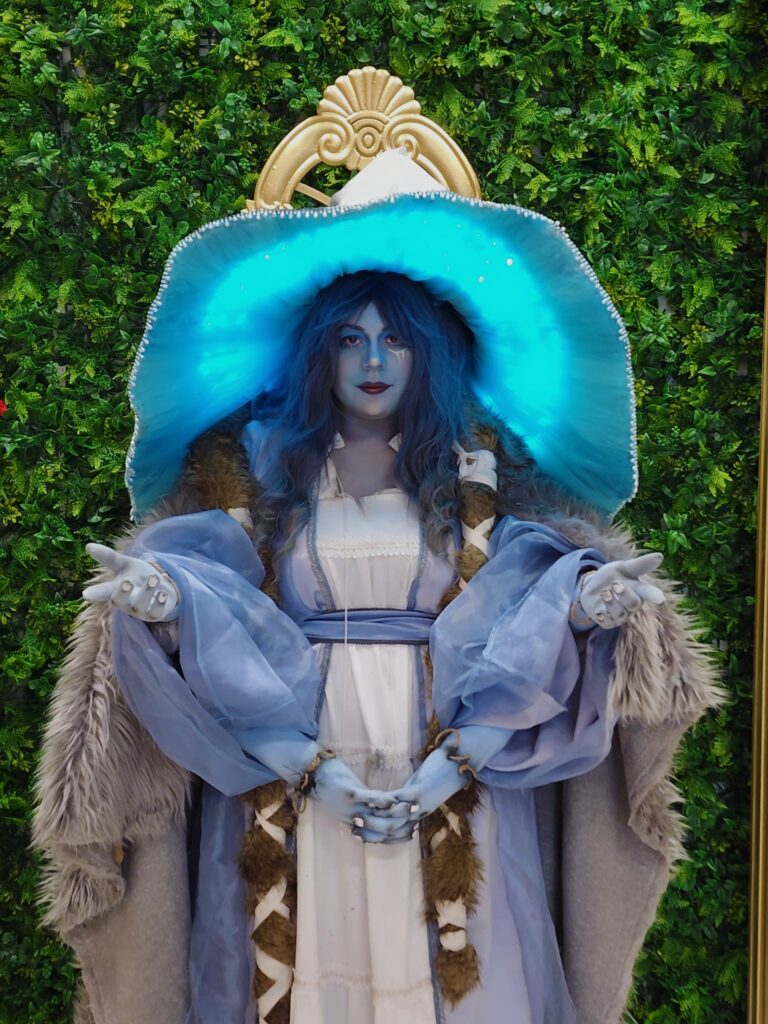 Stay tuned to our social media pages for new updates:
Please see below for information about this year's cosplay contest as well as general guidelines for the contest. It's also a good idea to check out our Cosplay/Weapons Policy prior to the convention.

NOTE: The information below is subject to change and will be updated as soon as we know more! If you have questions after reading through the entire information/policies/FAQ, please email us at cosplaycontest@animefargo.org or contact us via our Facebook page.
Anime Fargo Cosplay Contest Information and Policies:
Eligibility
All contestants must read and agree to follow all rules of the Cosplay Contest.
All contestants must be registered attendees of Anime Fargo and possess an Anime Fargo Convention Badge.
Costumes that have won a major award (Best in Show, 1st Place in a category, etc) at any convention are ineligible to receive a major award at Anime Fargo.

Please be upfront about any awards your costume has won in the past, if any.
If you have any questions about major awards or category placement, please contact the cosplay coordinators at cosplaycontest@animefargo.org .

By registering for the Cosplay Contest, all contestants agree to allow Anime Fargo to use their images for promotional purposes, both photographs and video.
All convention policies must be upheld during the entirety of the Cosplay Contest. Anyone seen/reported breaking Anime Fargo rules will be disqualified.
Each contestant may only appear on stage in ONE entry, whether this is a walk-on or performance entry.
How to Enter
Online submissions and waiver liability forms are available online. Deadline for submissions is Tuesday, September 12th, 2023 at 11:59PM CST.
All contestants are taken on a first-come, first-served basis so we encourage you to register online early!

If all slots fill before sign-ups close, entries received after hitting the entry cap will be placed on a waiting list.

Entrants must attend in-person and on-time to the following events:

All contestants (including exhibition) must CHECK IN on Friday at the Cosplay Contest Table. If you are unable to make it to the convention on Friday and cannot check in, please email the cosplay contest coordinators at: cosplaycontest@animefargo.org
All participants must attend the MANDATORY orientation on Saturday morning.

No exceptions – this is to go over stage safety, lineup/greenroom, and tech requirements.

If you are a handler and unable to attend orientation, you will not be able to go backstage or access the greenroom.
We are currently working with programming to allow time for performances to do a rehearsal of their skit during this time and others may rehearse their stage walks (walk-ons).

Contestants do NOT need to be in full costume for orientation, if you have special shoes or a large costume piece, please bring that to orientation to practice getting on and off stage.

Craftsmanship contestants MUST attend their assigned judging time.
Entrants who miss any of their assignments will be disqualified. See the schedule for times and locations of required events. Please see the official Anime Fargo schedule (once released) for times and locations required of Cosplay Contest meetings and activities.

If you still have questions please contact us at cosplaycontest@animefargo.org
Awards:
Best in Craftsmanship
Best in Performance
Masters – 1st Place
Masters – Runner Up
Journeyman – 1st Place
Journeyman – Runner Up
Novice – 1st Place
Novice – Runner-Up
Please Note: Awards are at the discretion of the Judges and Cosplay Coordinators each year.
Examples may also include:

Best Theme Representation
Judges Choice
Best…. Prop, SFX Makeup, Up and Coming, etc.
Snowmen No-Award
Anime Fargo defines Major Awards as receiving from any convention: Best in Show, 1st in category (1st place novice, etc), Best Performance, etc. If you have any questions about major awards or category placement, please contact the cosplay coordinators at cosplaycontest@animefargo.org .